This is a sneaky peak of my next pattern....
It is the second of my zombie girls.
Last year I came up with this one....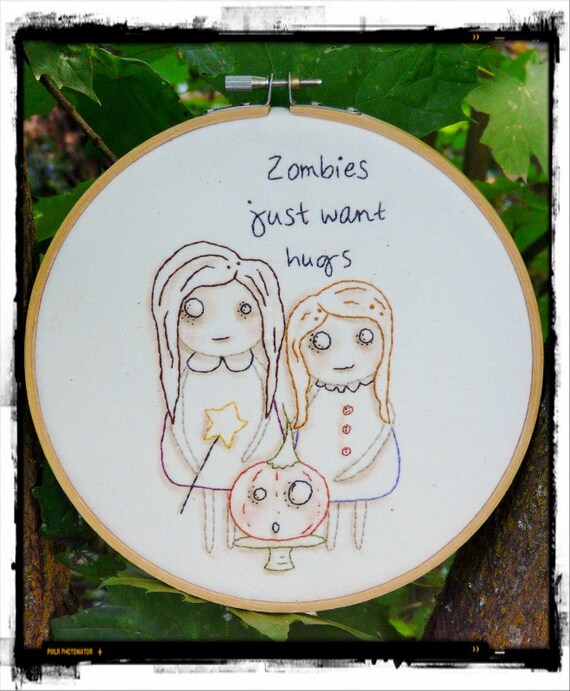 People love it.
Some people have been asking me where to find the Christmas ornaments that are on the current cover of the Somerset holidays and celebrations magazine....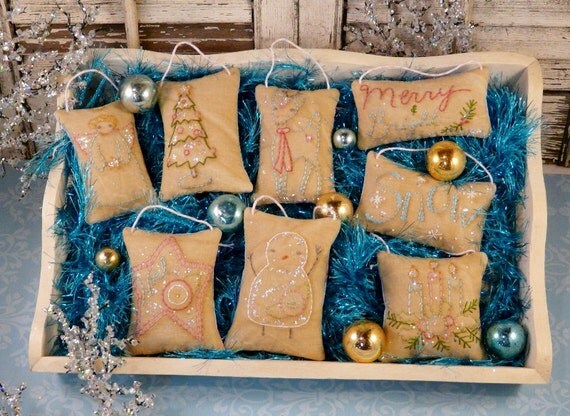 These ornaments are just the perfect addition to your Christmas decor. There are 8 different designs...deer, candles, angel, Merry & bright, noel star, tree, a sweet snowman and Snow! Make a batch today... so fast & easy. Hang them on a tree, stack in a basket, or have them adorn a package.
They took really lovely pics!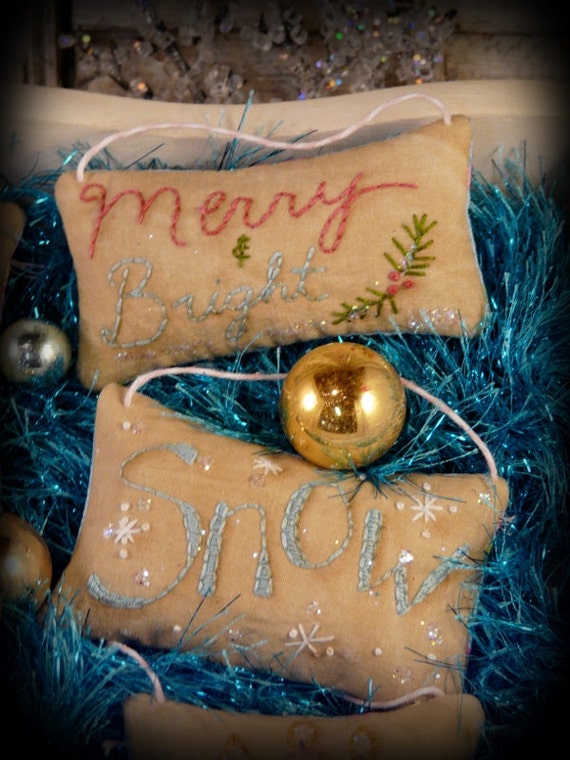 Make them sparkle and shine on your tree. They also make great wearable pins.
8 Finished ornaments
each measure: 2 1/2" x 3 1/2"
to: 3/4" x 3 3/8".
It's always a thrill to see your info in a magazine!
This pin keep is primitive and spooky, made to look like a vintage Witch mannequin dress form and it keeps all your pins. So cool!!!! It measures: 20 1/2" tall depending on the candlestick stand.
This is not a new pattern...I designed it years ago.....but it is a classic and really turns out stunning.
People have copied my pattern...and made their own patterns....but mine is the original and has lots more detail than the others.
This pattern comes with photo to make witch cameo and special grunging treatment for candlestick...it is great to use to use on old cans, spools, and anything you want to look old. The skirt is trims and even strips of a page from a book...with stars. Make broom too!
So excited to see this....I encourage everyone to submit their own designs to these Somerset magazines...they are really sweet.
I also have my zombie tags featured in the gallery.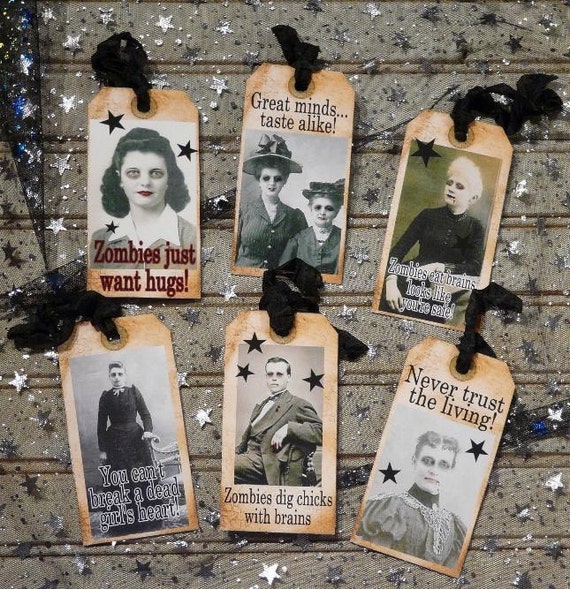 You can purchase the collage sheet of these tags
here.
There are 6 different tags...sayings include: Never trust the living, Zombies dig chicks with brains, You can't break a dead girl's heart, Great minds...taste alike!, Zombies eat brains, looks like you're safe!, and zombies just want hugs! These are just for fun, all in the spirit of HALLOWEEN. Each tag is 2 3/8" x 4 7/8".
These are great for you scrapbooking, altered art,crafts, and decorations.
--------------------------------------------
I am going to watch "Houdini" or tape it...cause I have so many things that have to be done. My list never ends.