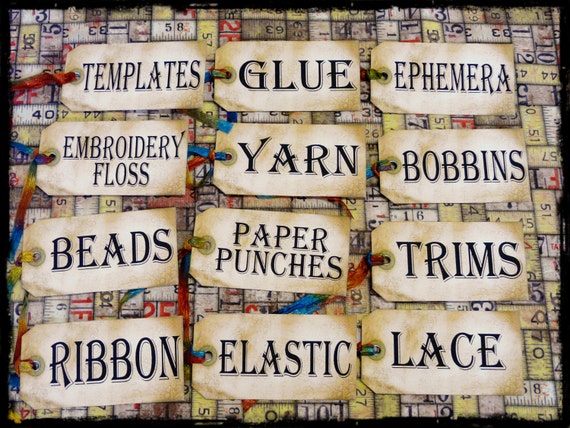 These are my NEW studio or sewing room supply tags.....they are a companion set to other tags I have made for organizing your space.
This is a SET OF 12 TAGS, that I created (2 collage sheets- 6 tags on each page). These are fabulous for your sewing room or studio! You print and cut out, sooooo easy. These have a vintage look.
There are the following: Lace, Ribbon, Elastic, Yarn, Trims, Templates, Beads, Glue, Paper punches, Ephemera, Embroidery floss, and Bobbins. They measure: 2 7/16" x 4 3/4".
Perfect for labeling all your stuff!
You can use them over and over... just print on WHITE cardstock or matte photo paper when you need them, this is a digital offering.
Great for plastic tubs and boxes.
It's fun to have a cohesive look as well.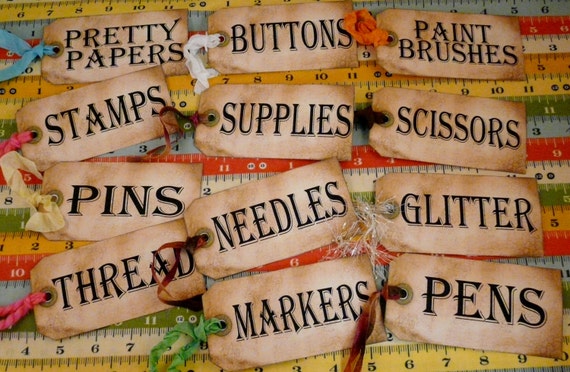 Both of these sets pretty much cover all the labeling you need in your sewing room
I also have some (below)for organizing your storage boxes......like holidays decor....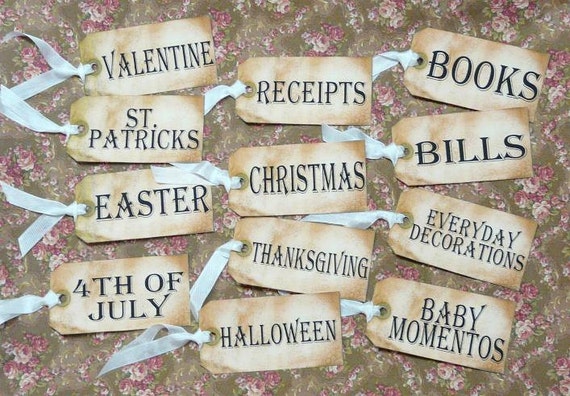 I like being able to glance at a label and know exactly where things are,
Life is too short to hunt down everything.